Polaris RZR Steering Quickener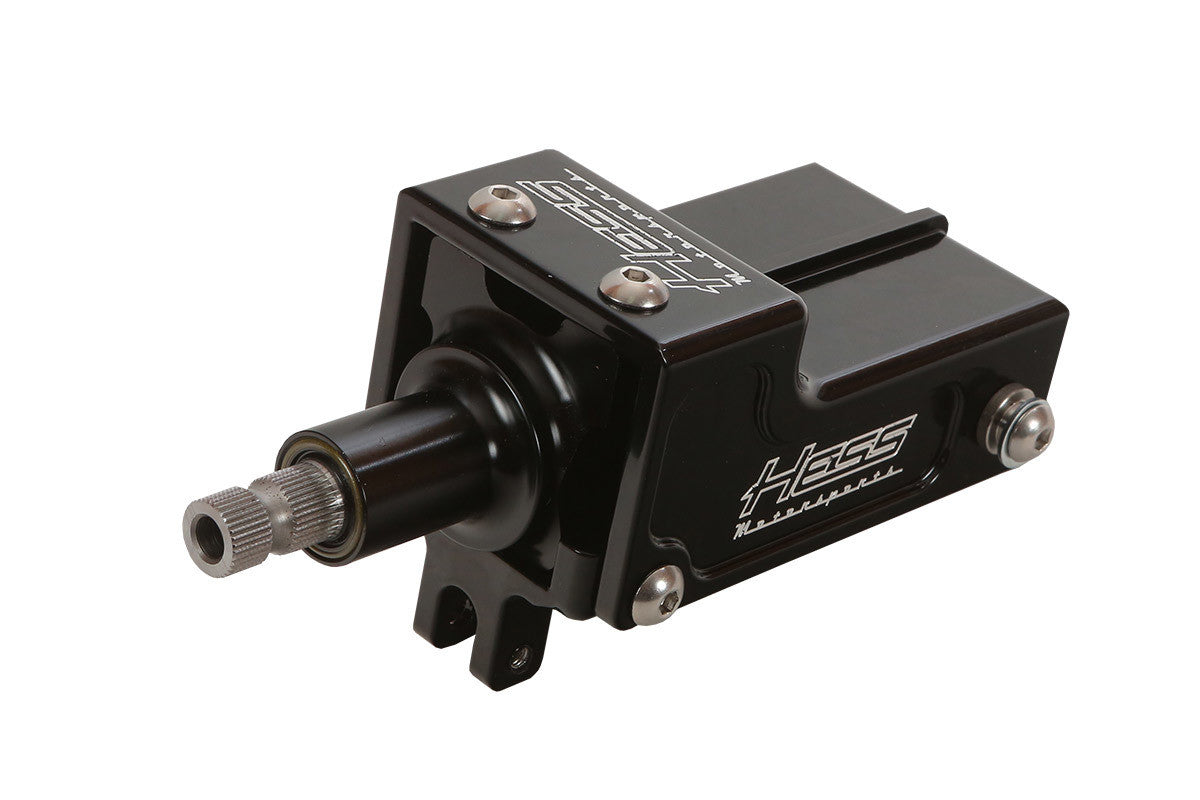 The Polaris RZR offers pure performance for the adrenaline junkie. Take control of your Polaris RZR with the Hess Motorsports Steering Quickener! The stock steering ratios are designed for the casual driver. Aggressive drivers will be forced to complete multiple revolutions with the steering wheel in tight turning situations. Taking your hands on and off the steering wheel can cause a driver to loose control or ruin your lap times. I noticed immediate improvements to my lap times after I installed my quickener. I am now able to aggressively drive the RZR and not fight the steering wheel to drive through the corners. I personally can say that my steering quickener has saved me from roll overs. I have found myself on two wheels many times at the race track. My steering quickener allowed me to make quick corrections to get the RZR back on four wheels. If I did not have the quick steering ratios I would have found myself on my lid.
The RZR steering quickener is not only designed for the track. It is the perfect set up for trail and dune drivers. I am now able to drive through the trails with ease. The improved responsiveness makes the machine feel very nimble in tight trails. Carving dunes and slamming through whooped out trails is now easier than ever.
Installation of the steering quickener was very simple. It only required minor drilling and it bolts right in. This is easily one of the most important upgrades I have added to my machine.
If you are looking to set your Polaris RZR up to be the ultimate driving machine, make sure you add a steering quickener to you performance upgrades!
We have steering quickeners available for most of the Polaris RZR UTV's. Order yours today!